We live in an incredible time. The internet has brought the world closer together than ever before. This means that the pool of talent is richer than ever.
If you're just starting out –  Ujjaval Parikh (known as 'U.P.') knows exactly how you feel. When he moved to Canada from India, he had almost zero resources – the cash in his wallet and enough traveller's cheques to survive for a couple of months. While he was interviewing he started working at Subway. (Yes, the sandwich chain.) This was his first taste of  culture vastly different than his own. Here he learned He quickly found his way into a job in ecommerce and by 2006 had started his own consulting business: Integration Yantra. The idea was simple: learn everything he could about what worked today, invest in what would work tomorrow – and go above and beyond for his clients.
This idea was formed while working for his father in India. A self made man, Ujjaval's father started his own painting company. Slowly but surely his father was asked to take on bigger and bigger projects – until an empire was born. Eventually, his father India and Ujjaval seized the opportunity to put his skills to the test and run his father's company. The expression is: learn by doing – and that's exactly what he did. It wasn't always easy, but with years of watching how his father and acted, and the commitment he brought to his customers, the business thrived. Eventually, he knew it was time to start his own venture – and that's what led him to Canada.
It wasn't easy, but in a totally unfamiliar and foreign market, UP was slowly but surely able to find success. He's worked in e-commerce, digital marketing, inventory management, domain management, customer support, branding…even making sandwiches. The secret to his success was always putting the customer first and to never stop learning. As Founder and President of Integration Yantra Inc. –  Ujjaval is excited to share his knowledge and passion for all things digital with his clients, and the world. His motto? No budget is ever too small, and no project is ever too complicated.
A few have graciously shared their experience working with him.

Click here to read →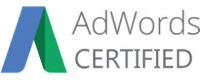 Do you have questions on why these certifications are important? In other words, are you curious to learn how these qualifications can help your business?
Yantras we use to Build, Promote and Sell
We have a broad set of yantras and vast scope of knowledge at our disposal. Before we begin, we filter out what doesn't apply to your situation and use only tools & tactics require for the project.
Yantras to Build with.
These tools are designed to provide a strong foundation to build your brand on. A strong user experience and a well branded site are the keys to a strong start.
Let's build stronger user experience →
Yantras to Promote with.
A brand requires a voice. However, in today's noisy and crowded digital landscape, your voice can get lost. Not with these tools. Promote your brand, talk to your customers and get noticed with these tools.
Let's market your brand effectively →
Yantras to Sell with.
Whether you're a brick and mortar store looking to extend your brand to the internet or you have a sophisticated international manufacturing and distribution network, together we will optimize all of your online sales channels.
Let's optimize your online store and sell more →