We live in an incredible time. The internet has brought the world closer together than ever before. This means that the pool of talent is richer than ever.
If you're just starting out – Ujjaval Parikh knows exactly how you feel. When he moved to Canada from India in 2004, he had almost zero resources – the cash in his wallet and some traveler's cheques were just enough to survive for a couple of months. While he was interviewing he started working at Subway. (Yes, the sandwich chain.) This was his first taste of culture vastly different than his own. Here he learned He quickly found his way into a job in ecommerce and by 2006 had started his own consulting business: Integration Yantra. The idea was simple: learn everything he could about what worked today, invest in what would work tomorrow – and go above and beyond for his clients.
A few have graciously shared their experience working with him.

Click here to read →
Ujjaval Parikh brings a unique educational background to Integration Yantra. In college, he studied commerce and accounting in his native country of India. This background gives him a broad scope of knowledge with key business metrics including profit/loss, debit/credit, and interest and compound interest. Parikh received a certification in computer science, allowing him to plan systems and processes, and understand common coding languages. This helped him gain a strong command on various technical components and in making powerful, technically sound marketing models.
Fast forward to today, his technical skills helps him understand the exact requirements clients need and ensure the development team is right on track.
Parikh's passion for learning transcended traditional classroom learning. As his professional passions developed, he earned an Adobe certification and gained a better understanding of how to improve user experience through the design and development process.
He also gained the Google Analytics and AdWords certification which helped him dive deeper into analytics, customer research, detailed reporting, ad campaign management, ad campaign optimization, revenue charts, and much more.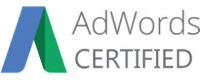 Do you have questions on why these certifications are important? In other words, are you curious to learn how these qualifications can help your business? Contact us
But he didn't stop then. He continued on his ever-lasting journey of learning, exploring different avenues of how to create and run businesses, and more importantly, how to create successful businesses and manage them efficiently.
From Where it All Began – Family's Business and College
Parikh studied commerce and accounting in his native country India. This background helped him get broad scope of knowledge with key business metrics including revenue streams, investment, ROI, debit/credit, compound interest, and much more.
At the time, he also regularly examined the books of his father's painting company. The business had about 10 painters and took care of many residents, professional interior and exterior painting jobs for known companies in the market.
From sifting through pages and learning all by himself, Ujjaval eventually took on a larger role with his father's business, around 1995, focusing on various accounting tasks, such as invoicing, revenue calculation, budget review, and end-to-end audits. He was also responsible for inventory management, and dealing with third-party suppliers.
Soon after, he started his first job as a junior designer with a local company in 1998.
Digital Marketing
&

Beyond – Running a Successful Business
Once he launched Integration Yantra, Ujjaval started experimenting with his digital marketing skills and honed many of them including organic SEO, white hat, grey hat, and black hat techniques.
After 20 years of professional digital marketing experience, Ujjaval now offers a delivery of system consisting of personalized marketing roadmaps, revenue streams, and management ideas to his clients. And since he has such an in-depth experience in marketing, he also provides consulting to businesses.
It wasn't easy, but in a totally unfamiliar and foreign market, UP was slowly but surely able to find success. He's worked in e-commerce, digital marketing, inventory management, domain management, customer support, branding…even making sandwiches.
The secret to his success was always putting the customer first and to never stop learning.
As President of Integration Yantra Inc. – Ujjaval is excited to share his knowledge and passion for all things digital with his clients, and the world. His motto? No budget is ever too small, and no project is ever too complicated.
Are you curious to learn how we can help your business?
Yantras we use to help you get established, get noticed and get sales
Integration Yantra Represents "Coming Together" – In Hindu culture, a yantra is a machine or a device used for meditation. For our company it is blending of experiences, skill sets, tools, and certifications to improve our clients' ongoing campaigns.
We have a broad set of yantras that we have carefully selected and optimized over time. On the other hand, we also believe that no-size-fits-all, and thus offer customized services and solutions with handpicked yantras for specific requirements.
We constantly update and evolve our yantras of digital marketing, creative marketing, and ecommerce to provide the best to our clients. Right from setting your brand tone, to running ad campaigns, analyzing insights, creating data-driven strategies, implementing marketing models that work just right for you, we leverage different Yantras to achieve your goals.
Yantras to Build with.
These tools are designed to provide a strong foundation to build your brand on. A strong user experience and a well branded site are the keys to a strong start.
Let's build stronger user experience →
Yantras to Promote with.
A brand requires a voice. However, in today's noisy and crowded digital landscape, your voice can get lost. Not with these tools. Promote your brand, talk to your customers and get noticed with these tools.
Let's market your brand effectively →
Yantras to Sell with.
Whether you're a brick and mortar store looking to extend your brand to the internet or you have a sophisticated international manufacturing and distribution network, together we will optimize all of your online sales channels.
Let's optimize your online store and sell more →