When asked to name the marketing platforms that generate the greatest sales online, most business owners think of the latest trends like social media, mobile apps, and sophisticated web software.
However, one of the most effective marketing methods is good old email. Although it is not the latest and greatest among e-commerce tools, email remains the best means of communication, making it a critical way to touch base with employees and clients alike.
Email has not gone out of fashion, according to research and surveys. In fact, it is more effective for reaching consumers than ever:
 Email has a return on investment (ROI) of around 4,300% (learn more from the Direct Marketing Association ).

 80% of people choose to read marketing messages with their personal emails.

 70% of people make use of emailed coupons or discounts.

 60% of people named special offers as the top reason they sign up for e-newsletter subscriptions.

 Source: Shopify
Email Stands Tall over Social Media
When you need strategic and cost-effective marketing, forget the fancy software programs and invitations from social media sites begging you to join – at least to start.
Social media sites, such as Facebook and Twitter, require payment for advertising space, and it is not cheap. Additionally, to get publicity, you need to make your sales pitch to your target audience. That means you need to be posting new updates and tweets when your customers are logged in, leaving you with a small window of opportunity. Getting attention on social media is often a shot in the dark.
Email also establishes your quality, credibility, and reputation. Lots of companies are trying in vain to promote sales on Google and other search engines by purchasing ad space, hijacking keywords, and using other cheap techniques, which lands them in the e-commerce penalty box. While these tactics might work temporarily, they can ultimately hurt these businesses' bottom lines and cost them all kinds of opportunities.
Avoid this pitfall by investing in long-term relationships with an email marketing campaign. Email ultimately works by sending the same focused message to people over and over again. It takes some time and patience to create the most effective message and get it across, but perseverance pays off.
What Benefits Does Email Offer?
There are so many; it's tough to know where to start! Of course, an email blast allows you to reach many people in a short time. Email is cost-effective, and messages can be customized to target multiple audiences. It also has a much faster response time (1–3 days) than snail mail marketing, which generates responses within 1–2 weeks.
Perhaps the best quality of email is that it's easy to track, and there's a long list of tools that will help you do the legwork: Constant Contact, Bronto, MailChimp, VerticalResponse, AWeber, and more. These email marketing services not only help you design a professional, easy-to-read newsletter, but they also capture data about your subscribers.
By tagging your email campaigns, you'll be able to see which emails get the best response rate. How many people are reading your newsletters, and how many of those readers translate to sales? Which part of your emails are attention-grabbing, and which links aren't getting clicked at all? When you collect and analyze data about your promotional emails, you'll be able to answer those questions and much more.
While your competitors go for the glitz and glamour with a flash-in-the-pan app or viral video, you can be the turtle that wins the proverbial race by building a strong email marketing campaign and tracking its performance. You will ultimately attract more customers than your competitors, who'll be left spinning through the boom-and-bust cycle of technological trends.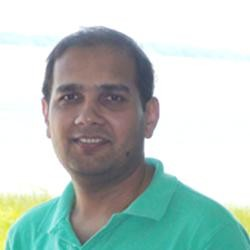 Ujjaval Parikh is the founder of Integration Yantra, a digital marketing expert that specializes in web management and analytics, business communications, and online branding. With a unique background in computer science, finance, and PR, he loves to develop customized solutions to help companies attract clients and promote long-term growth.
https://integrationyantra.com/wp-content/uploads/2020/06/iyantrainc-logo-2.png
0
0
Ujjaval Parikh
https://integrationyantra.com/wp-content/uploads/2020/06/iyantrainc-logo-2.png
Ujjaval Parikh
2014-03-15 16:20:00
2014-03-15 16:20:00
Slow and Steady Wins the Race: The Power of Email Marketing